James Dean Murals
---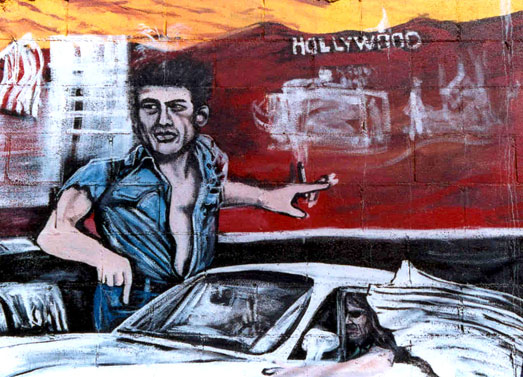 Dean adorns auto body shop (Santa Monica Blvd.)
---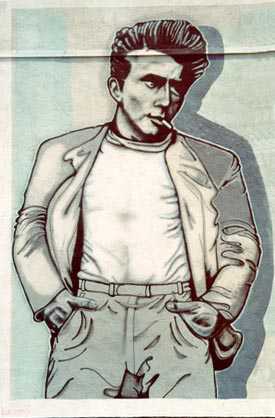 This mural is on Santa Monica Boulevard. (Los Angeles)
---


Elysian Park (Los Angeles)
---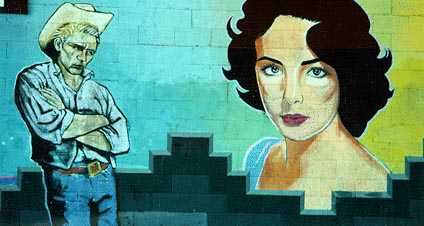 Giant theme mural on Franklin Avenue (Los Angeles)
---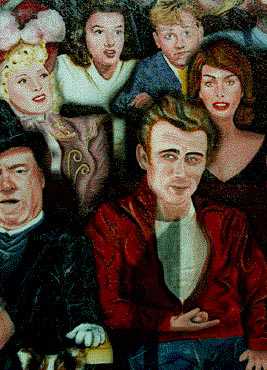 W.C. Fields and friends
Hollywood Boulevard mural (Los Angeles)
---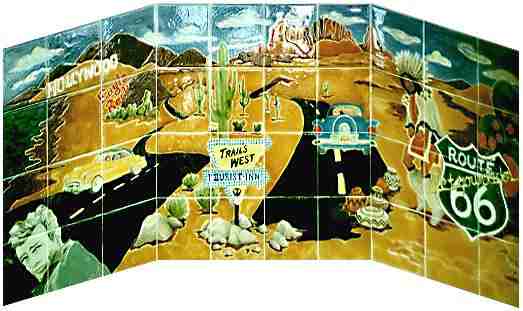 A stunning tile art piece located in an Eagle Rock, Calif. McDonald's Restaurant.
---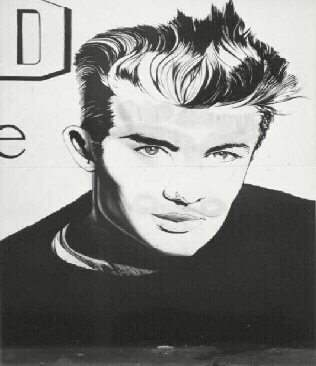 James Dean mural on Hollywood and Vine
--with faint mustache--courtesy of some practical joker.
---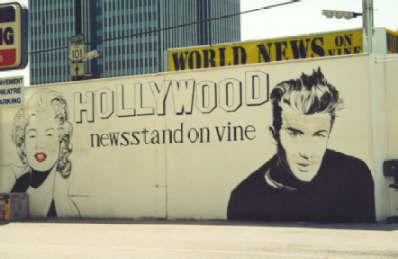 James Dean and Marilyn Monroe probably never met--but are often depicted
together on posters and murals--twin legends in popular mythology.
---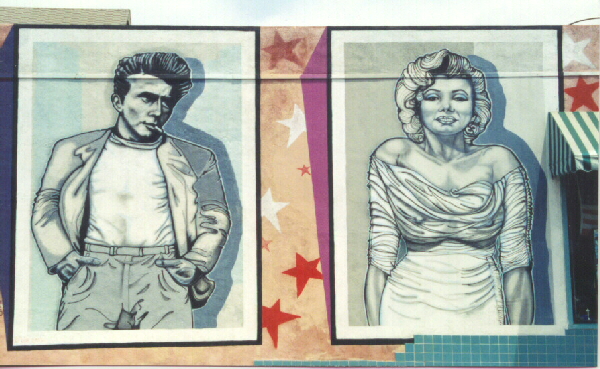 Jimmy and Marilyn (on Santa Monica Boulevard)
---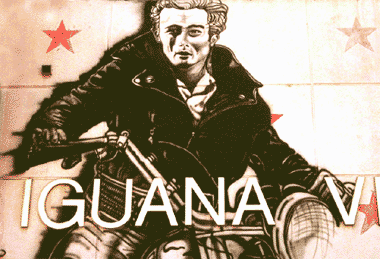 James Dean atop a Ventura Boulevard
(Calif.) clothing store.
---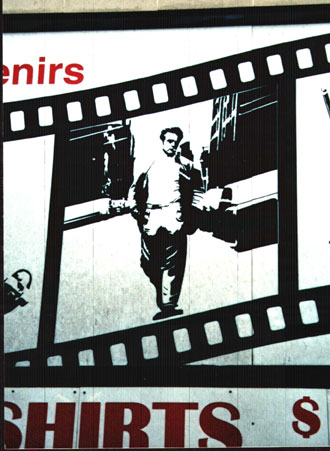 Well known Dean image above Hollywood
curio shop (Hollywood Boulevard)
---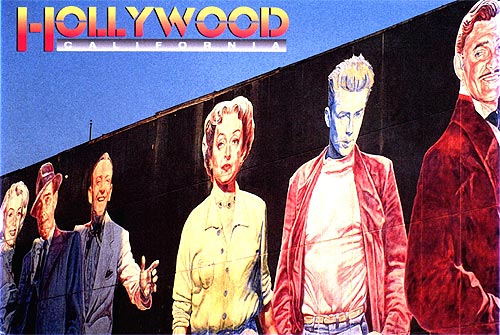 This mural once graced the Warner Bros. lot in
Burbank but now exists only on a souvenir postcard.
---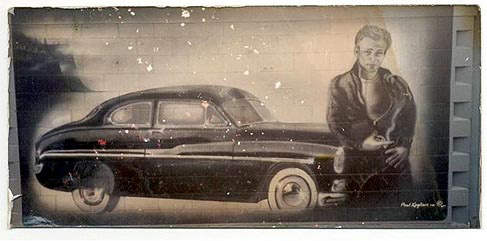 Mural by Paul Leglisci
(unknown location)
---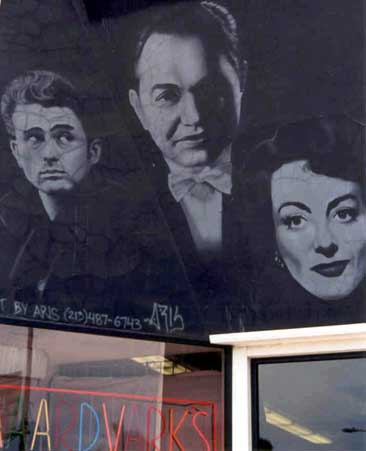 Warner Bros. reunion on Melrose Avenue
---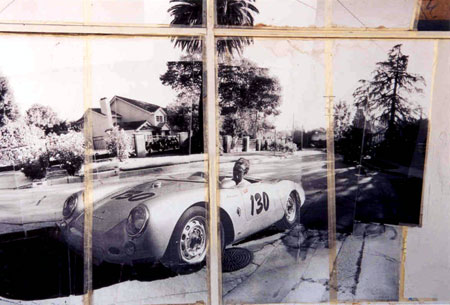 JD photograph collage (on Vine)
---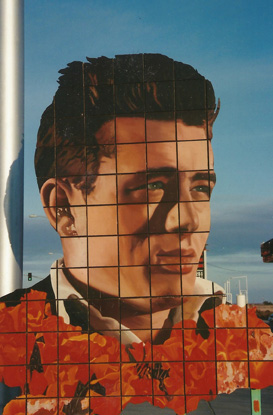 Blackwell's Corner 2012
---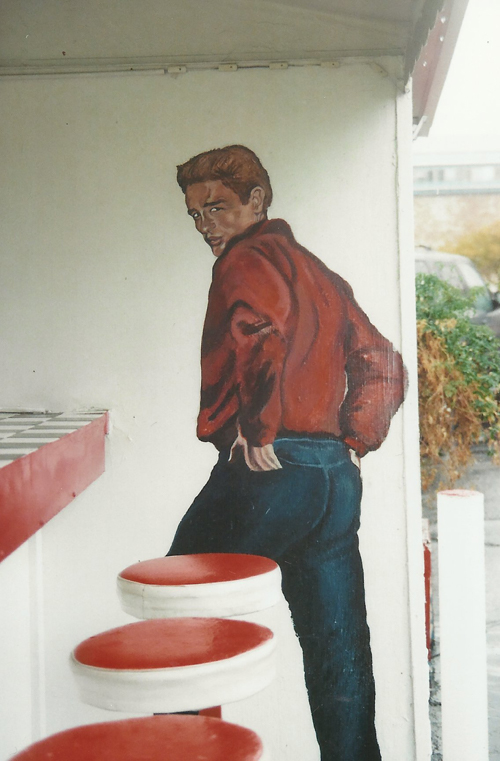 Angry in Glendale
---

| The James Dean Story | Photos | Links | Home |