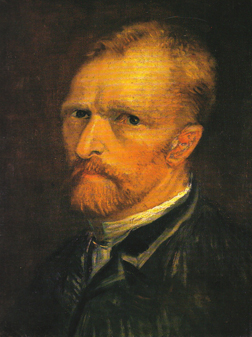 self-portrait
In the early 1930s when silent movies were replaced by talkies, Hollywood had a sudden need for writers--or at least those who could string together a narrative. The major studios raided the Broadway and London theaters recruiting playwrights to adapt their own works or those of others.
In the 1940s film companies filled their writing departments with novelists and short story writers, including Dashiell Hammet, Dorothy Parker, William Faulkner, and F. Scott Fitzgerald. It is surprising that, in their search for talent, the studios overlooked radio writers. After all, those who wrote for that slightly older medium were able to write under pressure and turn out dialogue that was clear, direct, and, above all, imaginative.

A few, of course, did make the transition from radio to film, most notably Orson Welles. Another writer who worked in both mediums was Norman Corwin, whom Carl Van Doren, the Columbia University professor, and sometime radio actor, called "an acknowledged master" of radio drama.
Corwin was born in Massachusetts in 1910. As a teenager, he worked on local newspapers, then joined one of the radio stations that were springing up around the country. Soon Corwin found himself a writer-director for CBS radio in New York City.

During the heyday of radio in the 1940s, Corwin wrote dramas for the Columbia Workshop and Campbell Playhouse, weekly shows that filled the airwaves. Corwin's scripts often centered upon historical subjects--Ann Rutledge, Lincoln's lost love, was one popular show. Another was The Oracle of Philadelphia, part of a series that celebrated liberty and "the Pursuit of Happiness" that Corwin believed was every American's birthright. (Norman Corwin, Thirteen by Corwin, New York, Henry Holt and Company, 1942)

Despite Corwin's success as a radio dramatist, he only wrote a handful of screenplays. These included The Story of Ruth (1960) and Lust for Life (1956). The latter movie was directed by Vincente Minnelli and starred Kirk Douglas in the role of Vincent Van Gogh, the Dutch-born Impressionist whose work was neglected during his troubled life.
Corwin's outlook may have been too political for Hollywood, and with the decline of radio, he turned to essay writing. He focused on contemporary culture and current affairs and approached his subjects with a Stevensonian "Let's talk sense to the American people" bluntness.

Although a staunch supporter of the First Amendment, Corwin believed that writers and artists hold a public trust to behave responsibly. In a 1981 essay, Corwin excoriated Andy Warhol after the artist denied that his painting Race Riot had any political significance and claimed that the work should be viewed as "an expression of indifference" to the subject of race. (Norman Corwin, Trivializing America, New Jersey, Lyle Stuart, 1983)

In addition to his writing, Norman Corwin lectured widely and taught at San Diego State University. In the 1990s Barricade Books issued a collection of Corwin's letters, written to his wide circle of friends, famous and not, reflecting a lifetime of good deeds and generosity.

This interview was first posted in March 2006. As an interview subject, Corwin was gracious and complimentary. He died in October 2011 at the age of 101.