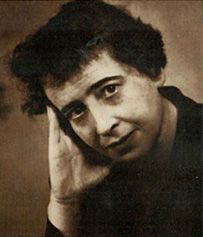 There is no more misused word in the English language than the French term "existential." The popular press warns of the Islamic Republic of Iran's "existential threat" to some of its neighbors–meaning, of course, that it intends to wipe them off the map, an outcome that has no relation to the origins of the philosophy of existentialism, born on the Left Bank of Paris and nurtured in its post-war cafes, from which the term arises.
This misuse is nothing new. Probably it sprang from Norman Mailer's 1960 paean to John F. Kennedy in Esquire, "Superman Comes to the Supermarket,"in which Mailer hailed the attractive young Senator as "an existential hero," meaning he was self-possessed–and cool. Ever since, "existential heroes" have sprung up with regularity in press releases and during campaign cycles.
In its proper context, the term refers to an "anti-hero" and all the dark meaning that phrase implies. Among the candidates for the first such hero is the character Vautrin, who appeared in Balzac's LePere Goriot (1834) and was based on an underworld criminal who rose to become police prefect of Paris. According to Henry Reed, Monsieur Vautrin was "the Napoleon of crime"and "the rebel denigrator of society"; in short, a very different personality from the Arthurian JFK.
In her classic distillation–or dissection–of French Existentialism which appeared in The Nation in 1946, the incomparable Hannah Arendt identified the origins of the philosophy as a rebellion against "L'esprit seriuex," the respectable man who identifies himself totally with the role society has assigned him and whose existence therefore "may be equated with respectability."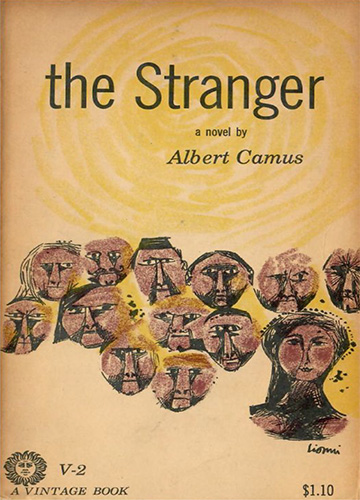 It is the revolt against this "hollow dignity" which leads to freedom–but also alienation and ultimately destruction. This was the fate of "the Stranger" in Camus's novel of that same name who refused to behave as a dutiful son, husband, or law abiding citizen.
In short, the existential hero is often the opposite of who he seems and wears a mask on the face he shows the world to disguise his contempt for its pretensions and hypocrisy.
Modern society has now given us Sam Bankman-Fried, a 32 year old crypto currency fund promoter who appeared to be a socially conscious businessman while bilking gullible investors of millions–or maybe more.
The son of two popular Stanford Law professors, Bankman-Fried grew up on the Palo Alto campus and attended MIT where he excelled in mathematics and roomed with Gary Wang who, after working at Google, eagerly joined Sam in his misadventures.
After a brief stint with a financial investment firm, Sam discovered the exotic world of crypto currency, which proved to be the perfect arena for his talents, a financial mirage spun by speculation and money laundering.
The cyber temple Sam erected was FTX, a so-called exchange, then he and Gary co-founded the hedge fund Alameda Research where they were joined by Caroline Ellison, Sam's sometime girlfriend, who had worked with him at Jane Street, a well-known "quantitative trading" firm.
Initially, FTX was based in Hong Kong, then re-located to the Bahamas where the climate was balmy and regulations were lax. According to David Yaffee-Bellany of The New York Times, "the company served as a marketplace for people to buy and sell crypto currencies, offering high-risk but popular trading options that are illegal in the United States."
The off-shore headquarters should have been a red flag to investors, but it was not. Sam was a smooth operator, appearing at conference calls and in-person pitches dressed in T-shirts and baggy khaki shorts, the uniform of highflying Northern California boy wonders. He even managed to draw in sophisticated investors like Dan Loeb of Third Point LLC and Sequoia Capital which entrusted him with more than $200 million.
Smaller investors poured in from Europe and Asia, as well as the nearby Cayman Islands, a well-known "tax haven,"–traders hoping to get rich overnight and take their place among the Apostles of Wealth: another Mark, Peter, or Elon. "Hello, West Africa," Sam tweeted, shortly before his downfall, telling followers FTX was now accepting deposits in francs used throughout the continent. At its height, FTX was valued at $32 billion.
Accounting principles were kept simple. There was no need for fancy MIT computers. Customer funds were taken from FTX accounts and used to repay sour Alameda Research loans–or underwrite the purchase of waterfront mansions, lavish parties, and catered events. Living arrangements and relationships were said to be open; money wasn't all that was exchanged at FTX and its subsidiary.
Often the anti-hero is a cynic. According to Professor Arendt, he becomes adept at role playing, like "the actor whose very profession is pretending, who constantly changes his role and thus can never take any of his roles seriously."
That of the young idealist was Sam's favorite role. In interviews, he claimed he was amassing money "just to give it all away"–a movement known as "effective altruism." He donated $27 million to a political action committee, Save Our Future, dedicated to stopping pandemics; another $42 million went to Democratic candidates in the 2022 elections, making Sam the runner-up to George Soros in his generosity to progressives. (A colleague at FTX donated millions to Republicans; neither party to date has moved to return the money to those who were cheated.)
In Existentialist literature, the absurdity of modern life is a common theme, used in the works of Jean-Paul Sartre and Albert Camus, two early proponents. For Camus, Professor Arendt noted in her essay, "French Existentialism," "Since man's life, being laid in the world, is absurd, it must be lived as absurdity–lived, that is, in a kind of proud defiance..."
Those who appreciate young Bankman-Fried's work will recognize this motif. He hired a well-known comedian, Larry David, to make TV commercials for FTX, calling him a "brand ambassador."
Boldly, Sam himself lobbied Congress and administrative agencies calling for more regulatory oversight of the crypto currency industry. To some meetings, he brought his father, a tax expert, as an informal advisor. After Sam's schemes came to light, he insisted with a straight face: "I didn't ever try to commit fraud on anyone."
Almost overnight, FTX imploded, as so often happens in the world of financial chicanery. It started with a rumor that FTX was using "billions of dollars" to bail out Alameda Research; and the run on deposits was on.
In desperation, Sam reached out to a competitor for a lifeline, a more that proved imprudent when the competitor backed off after examining the company's books. "Way too many issues," he informed Sam in a text message that became public.
Within a week, Sam was forced to resign, and FTX was in bankruptcy. The company hired a new CEO, John Ray III, a graduate of Drake Law School, whose speciality is tracking down assets for creditors in wayward bankruptcies.
"I am really sorry...that we ended up here," Sam reassured his followers on Twitter shortly after the bankruptcy filing. "Hopefully this can bring some amount of transparency" and "trust," he added.
The Department of Justice handed down an indictment, charging Sam with eight counts of conspiracy, money laundering and fraud. He was arrested at his lair in the Bahamas and imprisoned in a jail overrun with rodents. Fearing prosecution as co-conspirators, his top lieutenants, Gary Wang and Caroline Ellison, immediately began cooperating.
An attorney for Gary Wang issued a statement saying: "Gary has accepted responsibility for his actions and takes seriously his obligation as a cooperating witness." The courtrooms where he and Caroline pleaded guilty were sealed to the public.
It was a denouement out of Huis Clos–No Exit–Sartre's play about three tormented individuals locked in a room and its theme: "Hell is other people."
Sam waived extradition and was remanded to New York to stand trial. He was quickly released on a $250 million bond that was co-signed by four anonymous individuals; Sam himself has never accounted for $300 million he received in a previous cash transaction at FTX. To date, billions of the company's assets remain unaccounted for.
The federal magistrate who set bail allowed Sam to remain at his parents' home in Northern California while his case works through the system. He retains a Twitter account on which he explains his conduct and denies he has hidden any money. Visitors from the crypto currency industry trek to Palo Alto to pay him homage.
Already, the first judge on the case, Ronnie Abrams, has excused herself because her husband's high priced law firm provided legal advice to FTX. Sam's lead defense counsel, graduates of Harvard and Michigan, formerly represented an associate of Jeffrey Epstein, the wealthy child molester, in her own trial.
Earlier, at the time of FTX's collapse, there was a story in the Times that "at a video meeting last year between Mr. Bankman-Fried and parties at a top venture firm...Mr. Bankman-Fried delivered a well-received presentation while simultaneously playing a video game."
Sam Bankman-Fried: You were right to hold in contempt our corrupted society.
Sam Bankman-Fried: You are an Existential Hero for our time.
Ron Martinetti for AL. Ron studied law in California and Illinois and practices in East Los Angeles.