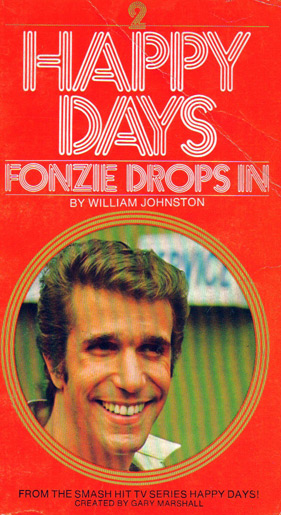 ......
This is a New York story about a bunch of New York kids who hung around together in the early sixties--except that it wasn't yet the sixties of the Beatles, marijuana, the Stones. It was 1962, or so, and kids wore neat striped ties, weejuns, and Brooks Brothers sweaters. They slow danced to "Where or When," the Dion and the Bellmonts version of the old Rodgers and Hart tune, with girls from Hunter--the smart girls public school--or stylish girls from Brearley who lived on Park Avenue.

The guys had names--or nicknames--like Rock and Minnie whose real name was Jerry. He liked to be called Minnie after the Jackie Gleason character--Minnesota Fats--in The Hustler. In high school, Rock, whose real name was Ronald, wrote his first (unpublished) novel. There was a character named Tubs, who was modeled after Jerry. Minnie was dynamic: he always looked like he was about to burst out of his blue blazer. At one point, barely out of his teens, he was romancing both his girlfriend and her attractive mother.

They had another friend named Henry who always had some tangled problem with girls. Henry wanted to be an actor. His hardworking German-Jewish immigrant father wanted him to get better grades (and forget acting). In the school cafeteria, Henry would imitate James Dean--the famous planetarium scene at the end of Rebel Without a Cause where Jimmy runs toward the cops screaming: "I've got the bullets."

Once, walking in Central Park with Minnie, Henry interrupted Bobby Morse, the Broadway actor, who was playing a softball game with the cast of How to Succeed in Business Without Really Trying. Henry told Morse he wanted to be an actor. Morse said frankly it was a tough life and that Henry should do himself a favor and forget it.

Junior year Henry and Minnie were in a school play that was more or less improvised by Minnie. He played a cowboy and walked around stage in a huge hat. Minnie brought down the house with every move, without really trying. No one took much notice of Henry. Off-stage they used to call him "The Village Idiot." Who could predict in a few years that he would be a famous TV actor--and that no one would remember Bobby Morse?
Another time, Henry and Rock met actor George Maharis whose TV show, Route 66, had just been canceled. The show was a take-off (some would say rip-off) of Jack Kerouac's novel, On the Road. Maharis was a Kerouac look-alike, a good looking Greek kid from Queens. Henry asked the actor what had gone wrong with the show. Maharis answered: "They don't screw around with George Maharis." Henry loved the tough guy act. For days after, he went around telling everyone: "They don't screw around with George Maharis." Later, it became: "They don't screw around with Arthur Fonzarelli."
Henry attended a private boy's school in the west sixties. The headmaster was a dour, baldheaded Irishman who hated his mostly Jewish charges, especially Henry. (He didn't like Minnie or Rock very much either.) The headmaster had a Ph.D. and liked to be addressed as Doctor. Everyone despised him. He doubled as drama coach and would loudly predict Henry would never amount to anything as an actor. After Henry became famous, the headmaster- coach fondly recalled him as his prize drama student (until the school folded).
In that pre-drug, apolitical era it was girls, girls, girls. There was Betsy, a sophisticated doctor's daughter, whom Henry introduced Rock to and Lorrie from Long Island who didn't have a brain in her head and who was crazy about Minnie. Minnie later told writer Suzanne Munshower of trysts in their families' apartments--but no one can recall any girl whom Henry was attached to for long.

One time Minnie was trapped in an elevator trying to referee a terrific quarrel between Henry and his girl of the moment. Finally, Minnie stepped back and said: "I feel like U Thant..." referring to the Burmese head of the United Nations. Henry stopped, looked at Minnie, and asked: "What's U Thant?"

At 17 Rock was wild. A friend who went to Deerfield described him as a "preppy James Dean" with a little Italian thrown in. He crashed a driver's ed car racing across the 59th Street Bridge; the instructor expelled him from the class. Henry loved to tell that story. Rock read Thomas Wolfe and Raymond Radiguet, the French novelist who died at 20, and wanted to be a writer. When he was eleven years old, Rock would wander to the New York Public Library on Saturday afternoons to read about the Loeb-Leopold case. Later, in Hollywood, Henry told director Marty Pitts of Rock: "That guy was crazy."

Rock had been tossed from Hotchkiss--a Connecticut boarding school. Founded in 1891, the school stressed firm Protestant values of strong character and self-discipline, wrapped in a 19th century classical education. Among its illustrious alumni were Brit Hadden and Henry Luce, co-founders of Time magazine, and poet Archibald MacLeish, the former Librarian of Congress. Rock had met Henry there a few summers before when Henry was making up lost credits. Rock had failed Latin, the first of two times. The school told him that he had "a negative attitude," and claimed that he was "tolerated rather than well-liked by his classmates" (most of whom Rock had no use for).





Shear (on the right) at the Kiss

Rones, Henry, Rock upper left to upper right

Later, Rock would hang around with Henry and Minnie. Sometimes a Hotchkiss friend of Rock's named Shear would tag along. Shear was the son of a Princeton professor; for some reason, he liked to be called Scuzz. His specialty was forging notes so his friends could cut classes. He loved Hank Williams and the Blue Sky Boys. At the Kiss he won an award for an essay on Ambrose Bierce, the ascerbic writer who was supposedly killed by Pancho Villa. Rock and Shear drank a lot and told people they were cousins. Senior year at Hotchkiss, Shear explored a local limestone cave and published a scholarly paper on his findings. He named an alcove, "Rock's Lost Passage." Once, he and another student named Tom had blown up the school radio station in a prank that went awry. The incident was written about in a story in Esquire, a few years after Tom entered the federal reformatory at Petersburg.

The Hotchkiss connection

Most weekends there was a party or dance at Temple Rodef Shalom on the West Side. Once a month or so a kid named Rones threw a party that everyone would crash. Rones always had girls around him. He liked it when they told him that he looked like Paul Newman. "Rones doesn't give a damn," a brilliant kid named Ross liked to say.

Rones's parties were great. Everyone would dance and sing along to Del Shannon's "Runaway," including Rones's father who played the guitar. Henry spent most of his time fighting with whoever was his Hunter High School girlfriend. Later, Rones became a prominent New York City judge.

Rock and Minnie also knew a middle age Jewish divorcee who enjoyed the company of young gentlemen. One night Rock and Minnie took Henry up to meet her. Shear joined in the evening's merriment.

Somewhere along the way, they got the idea that they would all attend college together and keep the party going. They looked at Brown and Tulane which then both had programs that encouraged chronic underachievers to apply. The applicants were called, "thinkers, not doers." But when the time came, only Rock and Rones went off to college together.

The last time Minnie, Rock, and Henry got together, Henry was making a living doing TV commercials. He had just finished a movie with another unknown named Stallone. Henry said that when he saw the rough cut, all he noticed was his nose walking around on screen. He was hoping to get a TV show, maybe a series.

Shear did a tour of duty on an aircraft carrier, off Vietnam, then became a wealthy Boston investment banker. He died young, in the eighties, of a stomach ailment.

Rock wrote a few paperback books, then studied constitutional law at Chicago, and settled down to the quiet life of a small town lawyer.

Minnie became a successful businessman--in sales, of course.

Once, on a trip West, after Henry had become the Fonz, Minnie called to say hello, but the actor did not return the call. When Minnie told Rock about it, they just laughed. Their old friend, Henry, they told each other, was where he belonged: in Hollywood, and maybe he had the last laugh, too.